Technology & impact awards (TIA's) - 25th Anniversary
projection map background
"Celebrate the change makers, the up-and-comers, the innovators and the bold"
Client: BC Tech Association
Categories: 2.5D Motion Design & Animation
Techniques: Projection Map, Stardust Particle Systems
Role: Animator
Date: May 2018
The Technology & Impact Awards (TIA's) - hosted by BC Tech Association - celebrates the change makers, the up-and-comers, the innovators, and the bold — those who are transforming our industry and building the fabric of BC's vibrant tech ecosystem. This year's 25th anniversary Awards Gala were hosted at the Convention Center in downtown Vancouver.
The ask was to create abstract wallpaper backgrounds to be projected onto the stage screen panels to be used for a walk in animation, welcome to the TIA logo animation, the nominees and awards backgrounds. BC tech was looking for 70% oscars/awards and 30% tech. Our solution was a very flowy mesh grid with light bokeh floating through each of the panels that matched the event colour palette set out by Republic Digital (Cary).
One of our challenges was adjusting the colours using a computer screen that would eventually appear differently when projected. We worked closely with the projection tech's to achieve just the right look and animation speed.
Additional Credits:
Wallpaper Design: Saida Saetgareeva
Wallpaper Animation: Kelly Kurtz
Event Colour Palette & Typography: Cary Debenham (Republic Digital)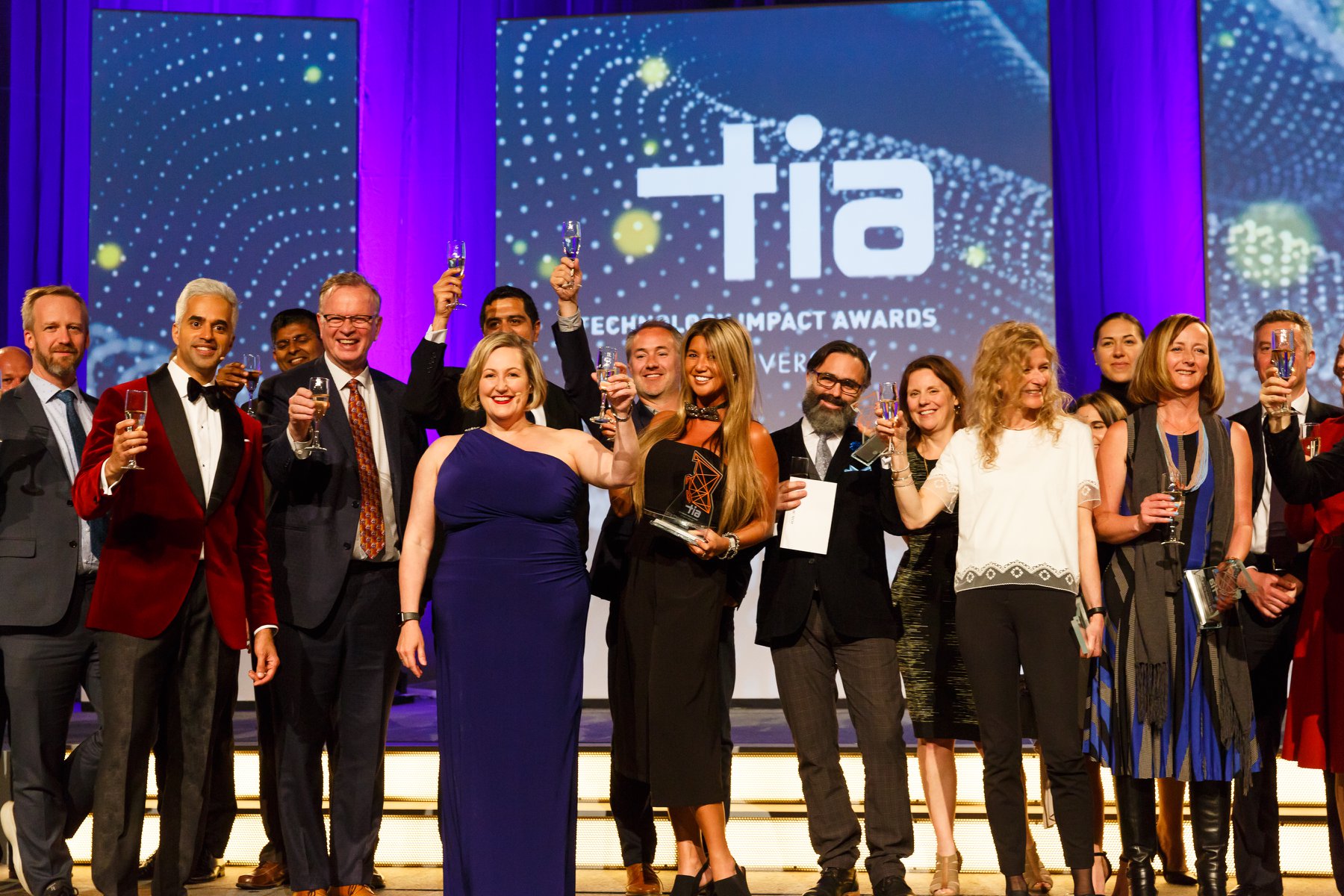 Early Art Direction explorations
process
All of the design was done using Stardust inside of After Effects (by the lovely & talented Saida Saetgareeva) and then I took on the animation of the background and the TIA logo.